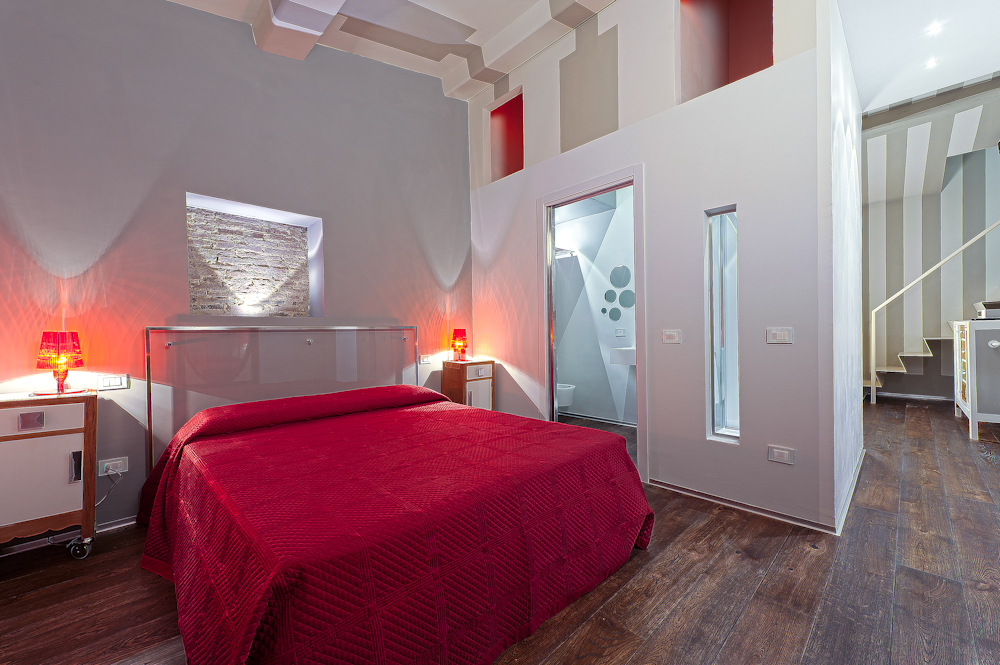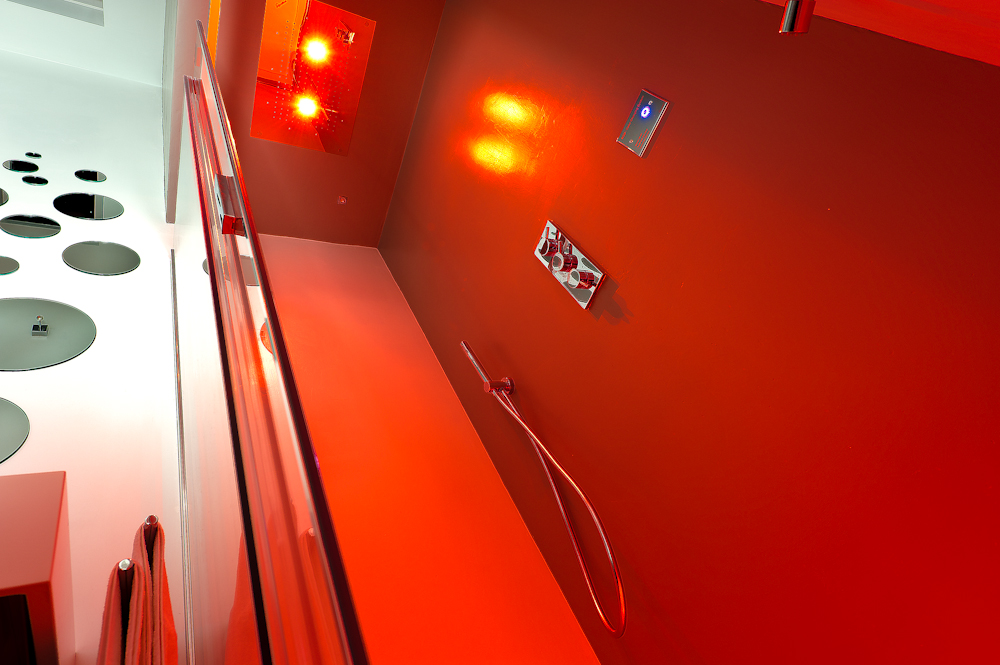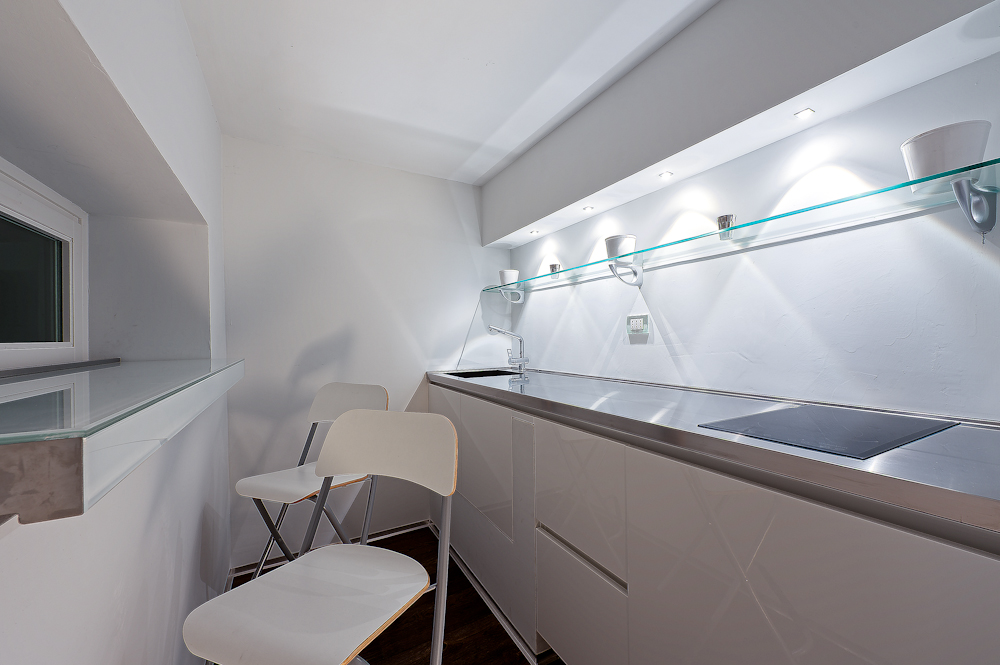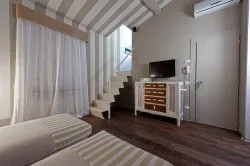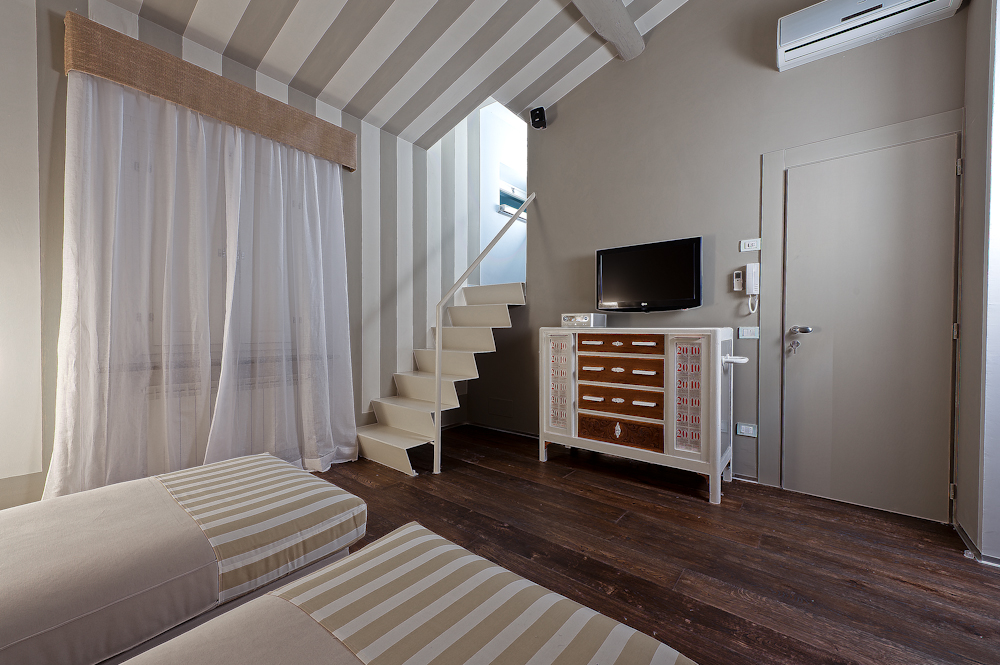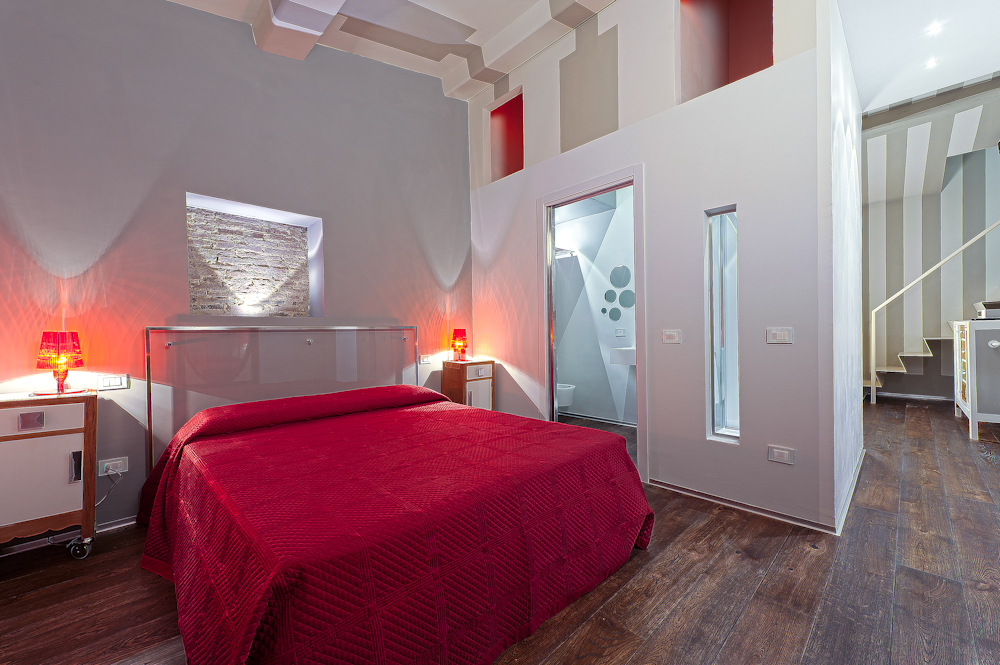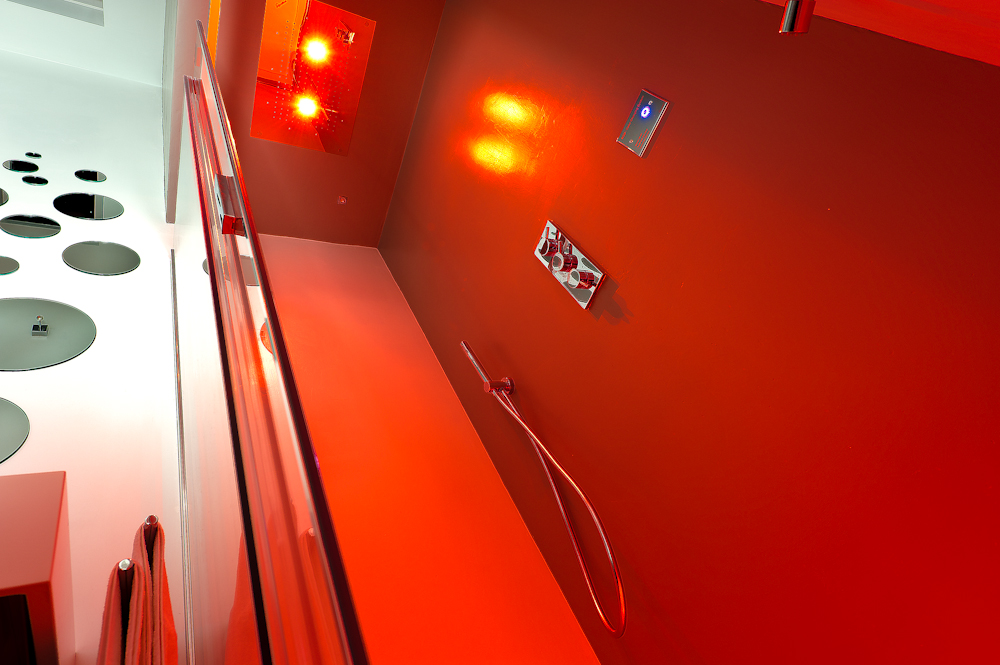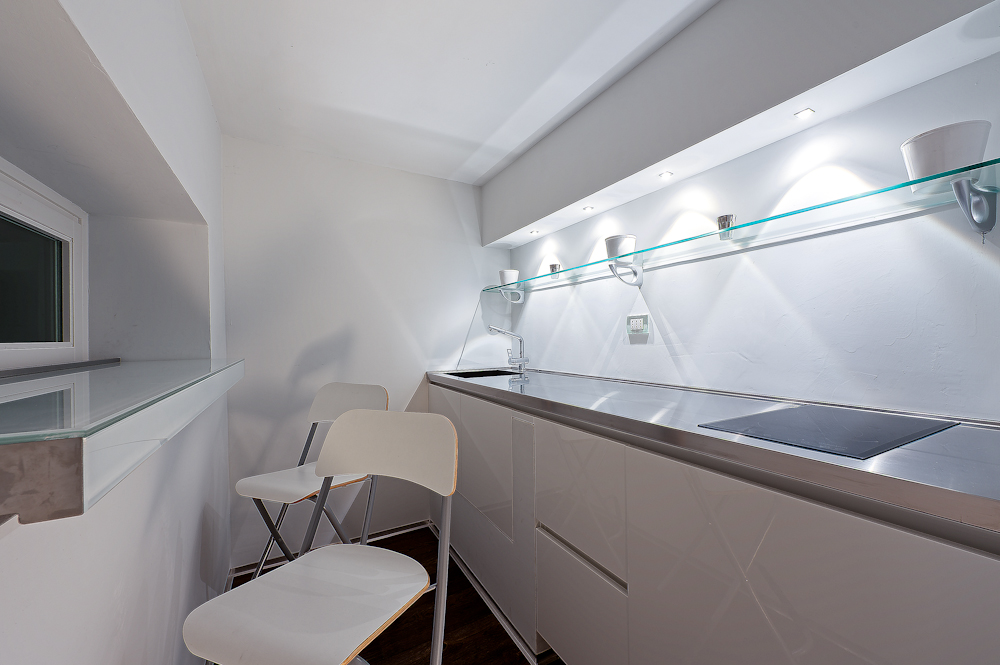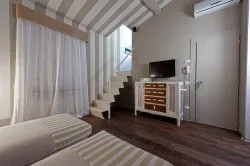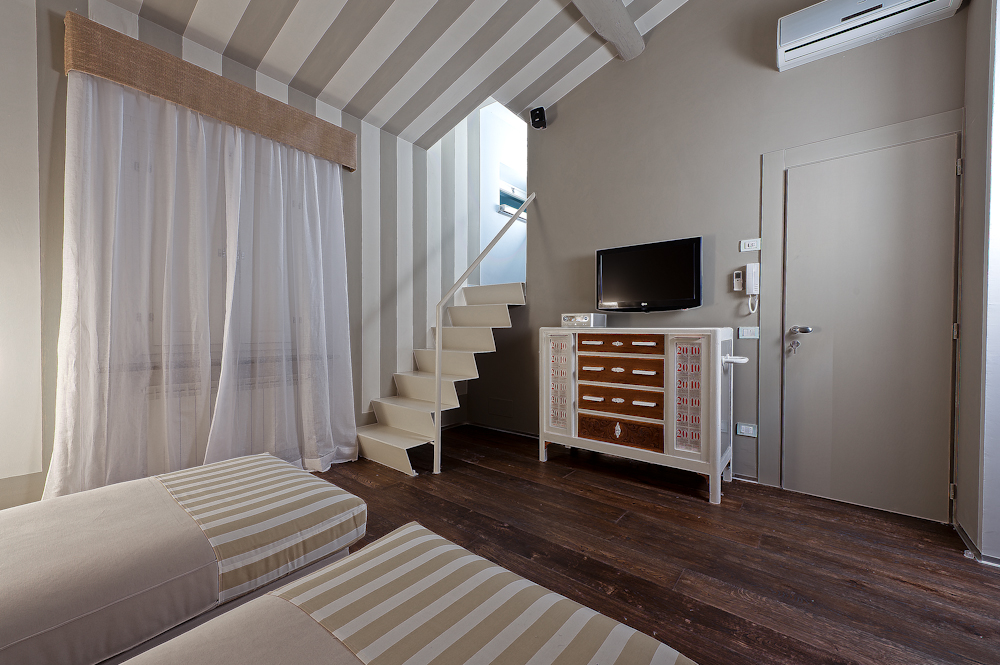 The red suite, the Rossa Voluttuosa (red lush), confirms the red as an important element.
The red is the color of power and enthusiasm. It is strongly present in the materiality. As a symbol of boldness, red is reminiscent of sexuality, which is provocative and sensual . But it is also a tender zest for life.
It represents the color of fires, destructive and at the same time vivid. The power and the passion unite in the color red. She is also in the restlessness of shyness, because this is a signal.
The red suite is reminiscent of ambience, which was planned and realized like a creative flashback. It conveys the desire to evoke and reinterpret experiences of the past and the recently experienced with irony, disillusionment and some nostalgia.
In the living room there is a comfortable sofa bed for a third person.