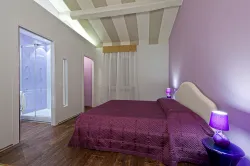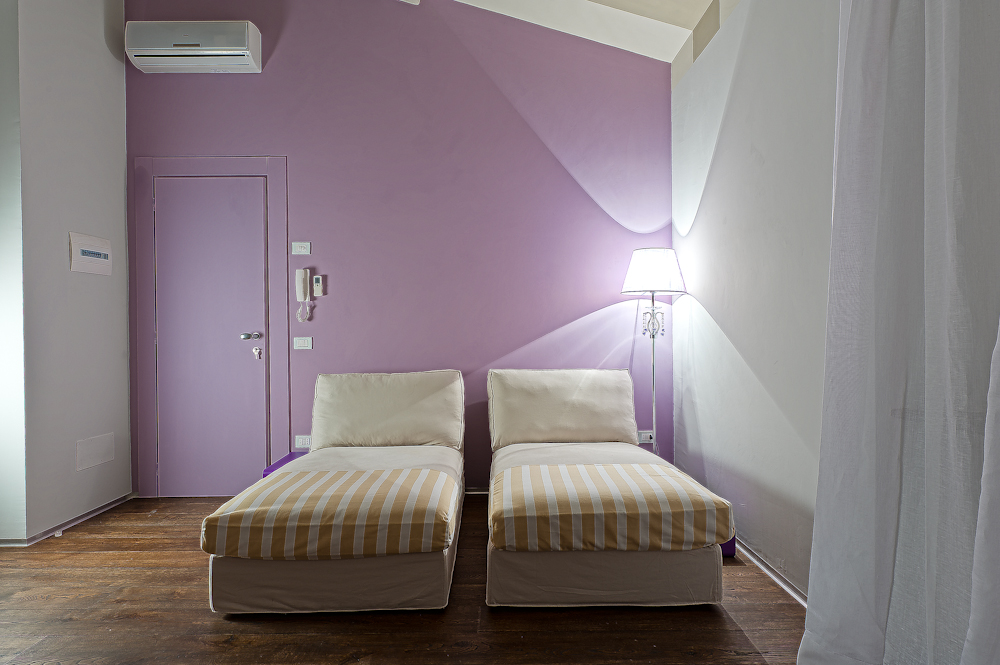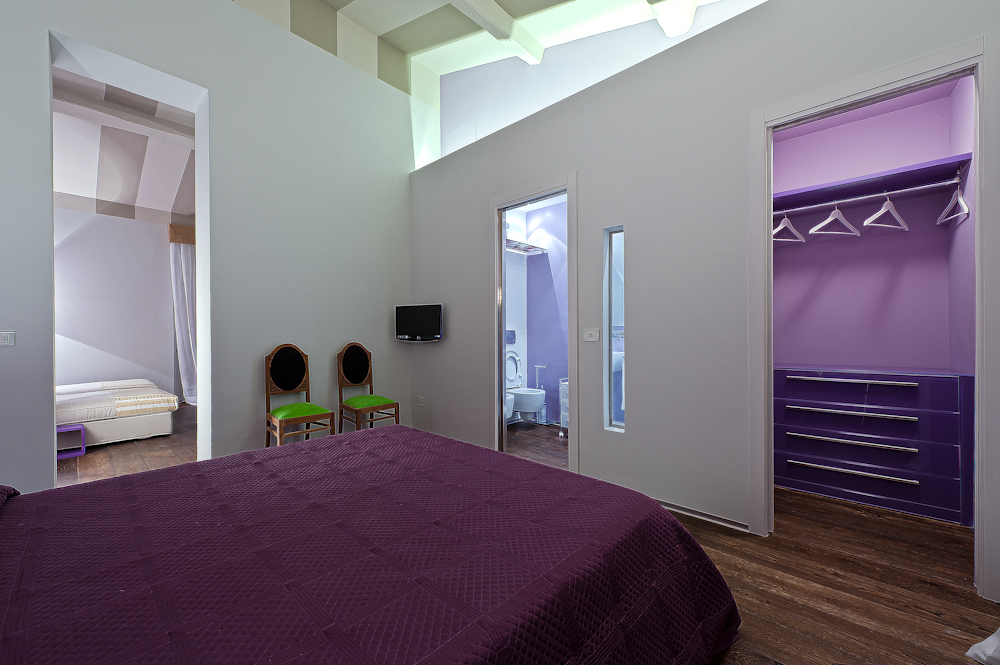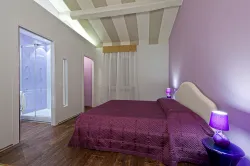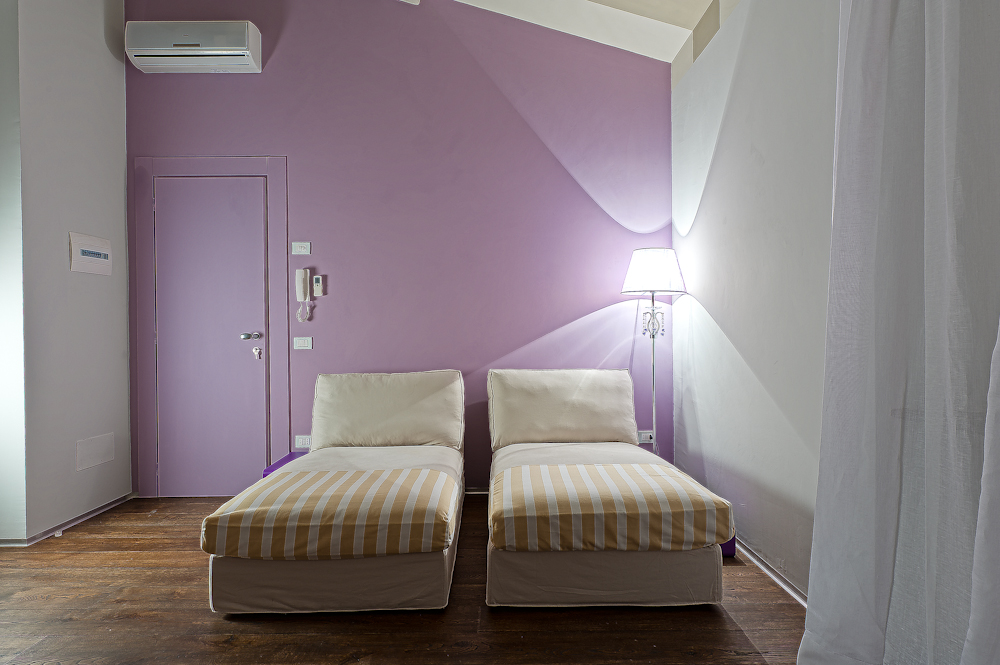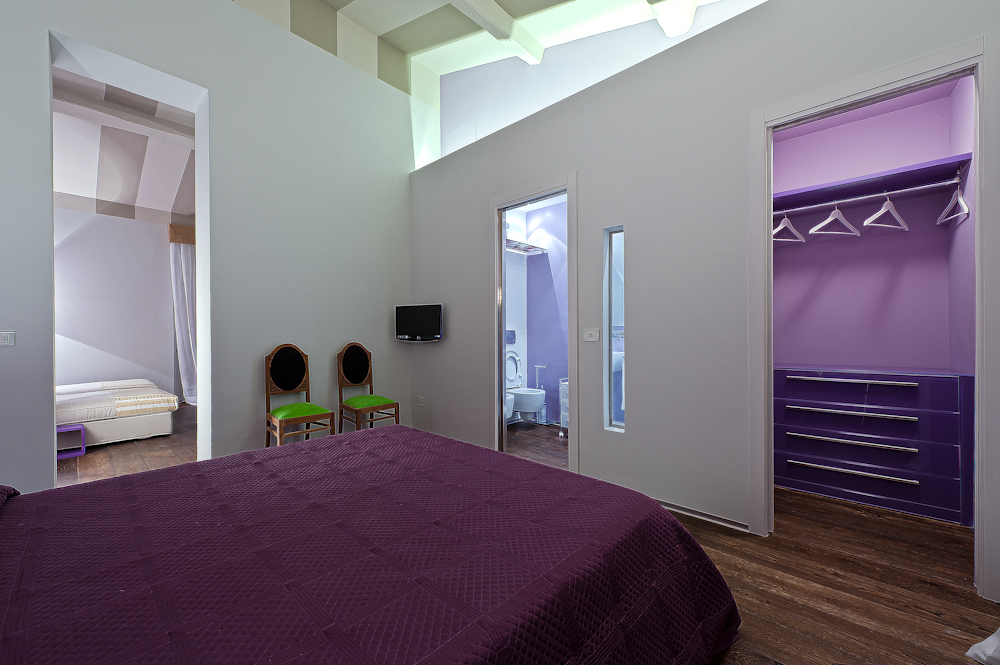 The purple suite,the Viola Sognatrice (violet dreamer). She leads her guests into the color of fantasy and dream. Violet is the color of utopia, of mysticism.
She brings the secret with herself; and spirituality, veiled by a touch of melancholy that involves the memory of things.
It is the suite of dreams where the universe of the soul is born, white, represented in the white walls of the complex. We leave us to our memories, represented by the gentle flower that evokes memory.
The violet color is created by mixing red and blue. They merge and give their nature to something new; as if the materiality of the flesh and the infinity of heaven had given birth to thoughts and dreams.
In the living room there is a comfortable sofa bed for a third person.